Plastic Ivy - The Glass Horizon
$

8.00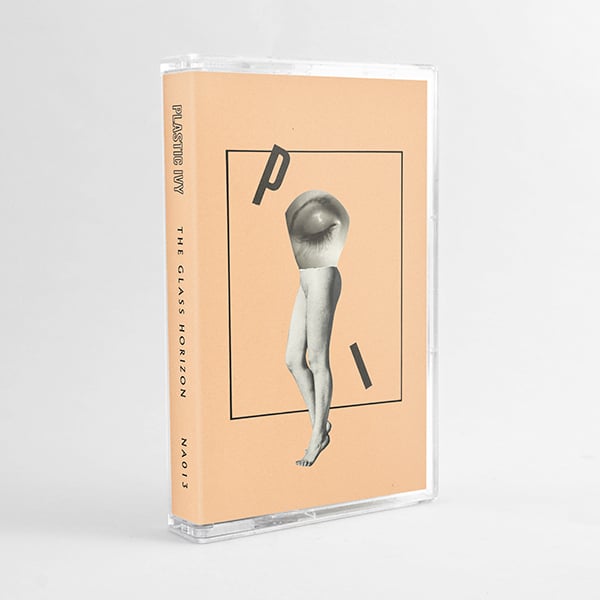 Professionally dubbed chrome cassettes with ink imprint, housed in a full color, fold out 3 panel j-card. Edition of 90.
Avid eyes by which she is stripped,
eyes that close
at the moment her garment falls
on the glass horizon
- Octavio Paz
Plastic Ivy is the solo vision of Philadelphia based artist and synthesist Lira Marie Landes, and these newest works have taken shape as The Glass Horizon. Molten synthesizer lines melt the tender hearts of our submissive listener, straddling the dark alleys between modular abyss and pop song craft. Moments of vulnerability, nostalgia, and bliss spliced together on Daphne Oram's chopping block, made sweet by the echoing whisper of a lonely melodica. This is The Glass Horizon.
Artist notes:
For the recording of The Glass Horizon I primarily used vintage Roland synthesizers, sequencers and processors made during the Golden Age: 1978-1984.
This includes the SH2, RS09, SH101, DR55, CR8000, CSQ600, and TR808 (replica modules). These instruments were processed using many Boss and Roland analog (and early low-bit digital)... more
credits
released November 27, 2018
Compositions, arrangements, instruments
Lira Marie Landes
Piano, "Sticky Fears of Inner Néant"
Asha Sheshadri
Mix
Daniel James Shields
Master
Alex Nagle
Design
Richard Vergez
Photography
Liz Wendelbo